Welcome to our QuillBot In-Depth Review.
QuillBot is a versatile writing tool that can be used to summarize and paraphrase various types of content, including articles, blogs, papers, and documents. Its advanced algorithms can identify the most important information in the original text and retain the context of the content.
QuillBot In-Depth Review
While the main purpose of QuillBot is to help writers avoid plagiarism, the company does not recommend using the tool to simply rewrite content. Instead, QuillBot is designed to be a tool that assists writers in producing high-quality and original content.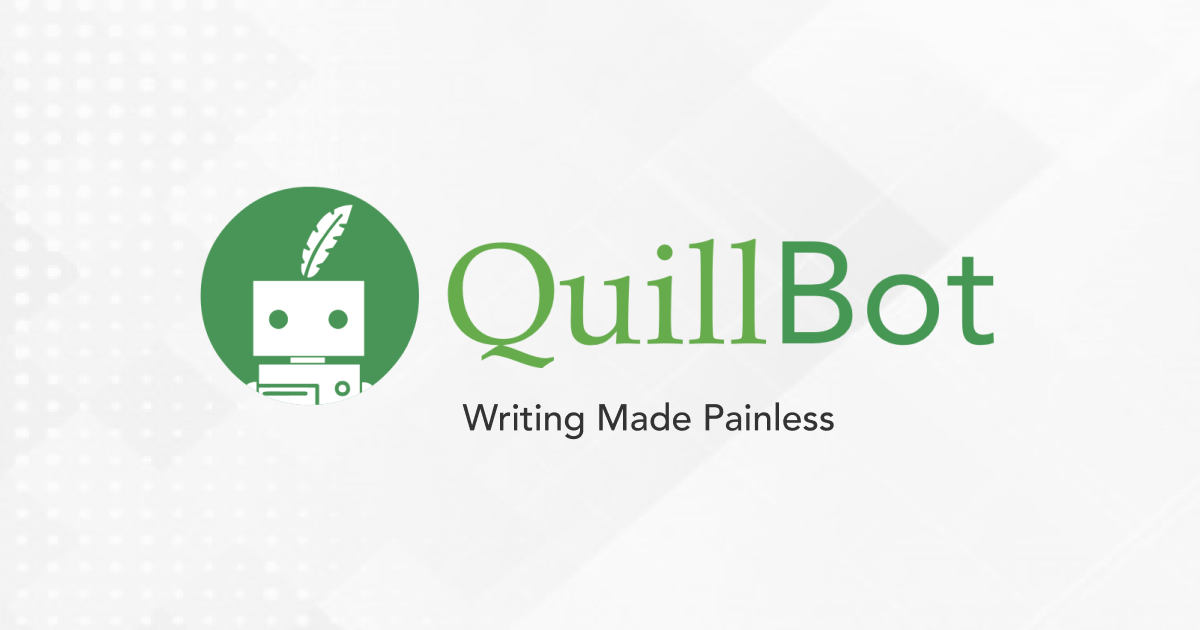 QuillBot offers a range of features that can help writers improve their writing, including sentence structure changes and paraphrasing modes. The tool can be a time-saver for writers, allowing them to avoid unproductive hours spent on rephrasing or summarizing text.
With the "Rephrase" option, users can rewrite a sentence to achieve a slightly different version, and continue doing so until they achieve their desired result. QuillBot is a valuable tool for writers who want to enhance their writing skills and produce high-quality content.
Top 5 Reasons for Using QuillBot
Read More: How To Use The Quillbot Grammar Checker
Here are the top 5 reasons why someone might use QuillBot:
Paraphrasing: QuillBot is a powerful tool for paraphrasing text. It can quickly and accurately rephrase sentences and paragraphs, making it a valuable tool for writers who need to produce original content.
Summarizing: QuillBot can also be used to summarize longer pieces of text, such as articles or research papers. This can help writers quickly extract key information and save time in their research process.
Grammar checking: QuillBot offers grammar-checking functionality, which can help writers catch errors and improve the overall quality of their writing.
Multiple modes: QuillBot offers multiple paraphrasing modes, including standard, creative, formal, and more. This allows users to choose the level of paraphrasing that best suits their needs.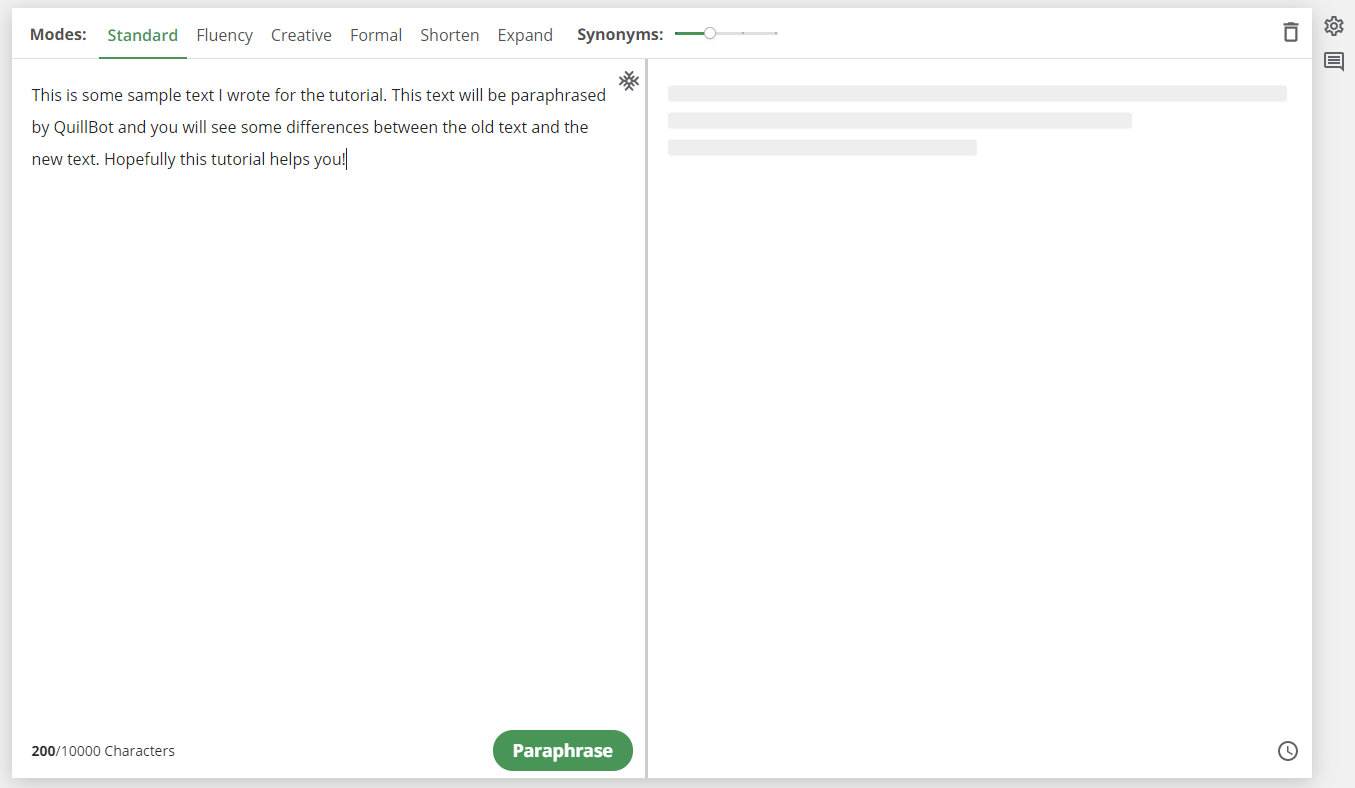 Integration: QuillBot integrates with popular writing tools such as Microsoft® Office, Google Docs, and Google Chrome, making it easy to use within your existing writing workflow.
QuillBot Pricing
QuillBot offers various pricing plans for its users. These include:
Monthly plan for $9.95/month
Semi-annual plan for $39.95 billed every 6 months
Annual plan for $49.95 per year
QuillBot Monthly Plans
Each plan comes with different features and limitations. While the free plan provides access to basic features, premium plans offer more advanced capabilities, including higher character limits, additional paraphrasing modes, and faster processing speeds. Users can choose the plan that best fits their needs and budget.
QuillBot Free VS QuillBot Premium
QuillBot offers a free account option that allows users to access several useful features without any cost or subscription. Users can use QuillBot without even creating an account by opening it directly in their browser.
In the free version, users have –
Access to three out of the seven available writing modes
3 different synonym settings
Up to 700 characters paraphrasing in one go
Up to 5000 character summary
Free use of extensions.
These features can be incredibly helpful for writers, students, and anyone who needs to paraphrase, summarize or find synonyms for their texts.
The premium accounts of QuillBot come with charges and we have discussed their pricing plans in this article.
In the Premium version, all seven modes of paraphrasing are available for use.
Premium membership offers additional benefits, including –
The ability to paraphrase up to 10,000 characters in one go.
Summarize up to 25,000 characters at once
Access to Creative Plus, Shorten, Expand, and Formal modes
Faster processing speed
A compare mode
and other features like Freeze words and longest unchanged words.
QuillBot In-Depth Review – FAQ
How to use QuillBot Chrome Extension to Check Grammar-Errors?
Users can input their text either by copying and pasting it or by typing it directly into QuillBot. Any errors will be underlined, and users can click on each underlined error to view suggestions for replacing it. They can choose to replace each error individually or use the "Fix All Errors" button to correct all errors at once.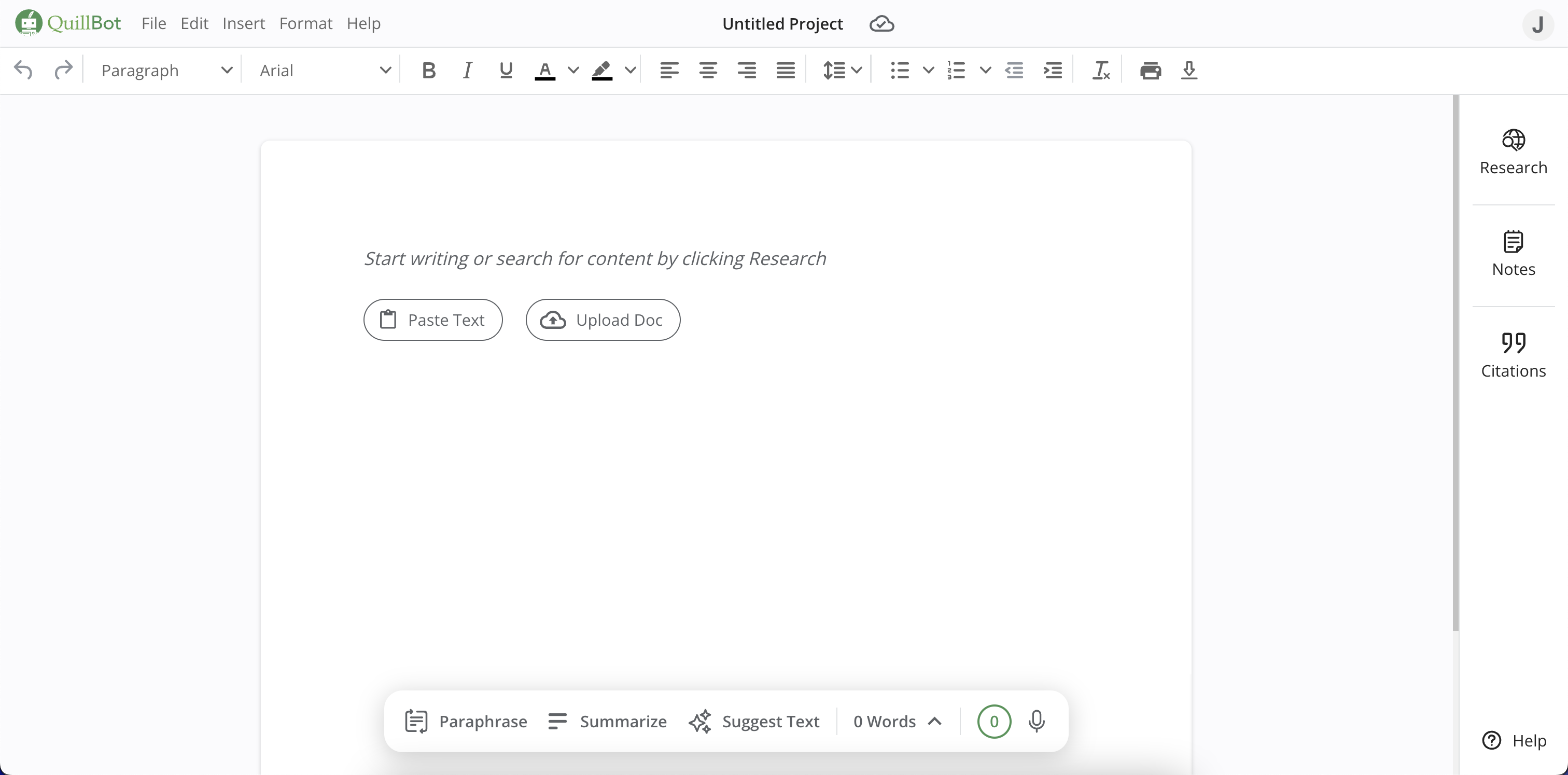 How to use QuillBot Chrome Extension to Paraphrase?
To modify the QuillBot for Chrome Extension settings, locate and click on the QuillBot icon in the browser toolbar. This will open a popup where you can access the settings options. From there, you can enable or disable QuillBot entirely and choose to enable or disable the grammar-checking feature, or the paraphraser.
Does QuillBot Chrome Extension support all Online Tools?
QuillBot provides seamless integration into various popular writing tools, including Microsoft® Office, Google Docs, and Google Chrome.
What are the disadvantages of using QuillBot?
It is possible that QuillBot may not properly rephrase certain lines of text. Therefore, it is important to check the rephrased text for plagiarism before submitting it to ensure that it is original and does not violate any copyright or plagiarism rules. It is always advisable to use QuillBot and other paraphrasing tools ethically and responsibly.
Is Grammarly better than QuillBot?
If you are looking for a tool primarily for paraphrasing text, Quillbot is an excellent option. It offers various paraphrasing modes, and users can adjust the level of paraphrasing according to their needs. On the other hand, if you are looking for a tool that offers more comprehensive grammar checking, Grammarly is a better option.
Do professionals use QuillBot?
QuillBot is a widely used AI-powered writing tool that is trusted by many students, professional writers, and business people. It offers a range of features, including paraphrasing, summarizing, grammar checking, and more, that can help users improve their writing and become more effective communicators.
Which QuillBot mode is best for academic writing?
QuillBot's Formal mode is a writing feature that can be used to enhance text to look and sound more professional. This mode is particularly useful for those who need to write in academic or business contexts where the tone of writing is expected to be formal and sophisticated.
How accurate is QuillBot?
Although QuillBot may not be as precise as Jasper AI in its summarizing and paraphrasing tools, and not as thorough as ProWritingAid in its grammar checking, it is still a powerful writing tool that provides great value for its pricing.
Is QuillBot only English?
QuillBot was primarily designed for English paraphrasing and grammar checking. However, it is possible that the developers of QuillBot will add support for other languages in the coming days.
Can any software detect QuillBot?
Turnitin can sometimes identify instances of paraphrasing that are not significantly different from the original text. It is important to use QuillBot and other paraphrasing tools ethically and responsibly and ensure that the resulting text is significantly different from the original to avoid any potential issues with plagiarism.